Lodging and Travel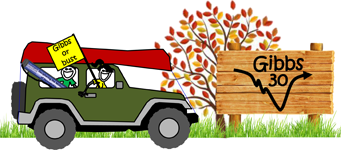 Many groups will drive to Gibbs, and maps and driving instructions to Touch of Nature can be found on the Venue Page. The closest airport is the Lambert-St. Louis International Airport (STL), which is serviced by American, Southwest, Delta, and United, in addition to several other domestic carriers. Rental cars are available at the airport.
Ride Sharing Website
Once again we have created a Ride Share Website. This site is available for participants to request rides to and from the airport, as well as to advertise their willingness to offer rides. More instructions are found at the website above.
Hotels and Lodging
We expect that most participants will stay on site, either in the cabins, dorms, or in Little Grasssy Lodge. More information about lodging at Touch of Nature is available on their website. Your housing preference will be specified during the registration process, but first-time visitors should note that most trainees will be assigned to a cabin.
Lodging expenses are paid on site and are a function of the accommodations. In general, these costs are much lower than most meetings. See the registration form for details, but typical housing costs are $12-40 per night.
There are a variety of alternative housing options available for participants wishing to stay elsewhere. An incomplete list of several hotels in and around Carbondale is given below.
Giant City Lodge
Reservations are taken as early as Dec 1st the previous year.
(618) 457-4921
460 Giant City Lodge Road
Makanda, IL 62958
Trip Advisor Reviews
Makanda Inn
(618) 697-7929 855 Old Lower Cobden Road
Makanda, IL 62958
Trip Advisor reviews
The Train Inn
(618) 549-1717
406 East SToker Street
Carbondale, IL 62901
Trip Advisor Reviews
Shawnee Hill Bed & Breakfast
(618) 893-2211
290 Water Valley Road
Cobden, IL
Trip Advisor Reviews
Quality Inn
(618) 549-4244
1415 E Main St
Carbondale, IL 62901
Trip Advisor Reviews
Best Inns of America
(618) 529-4801
1345 E Main St
Carbondale, IL 62901
Trip Advisor Reviews
Days Inn
(618) 457-3347
801 E Main St
Carbondale, IL 62901
Ramada Inn
(618) 351-6611
801 N Giant City Rd
Carbondale, IL 62901
Motel 6
(618) 457-5566
700 E Main St
Carbondale, IL 62901
Super 8 Motel (618) 457-8822
1180 E Main St
Carbondale, IL 62901
Trip Advisor Reviews